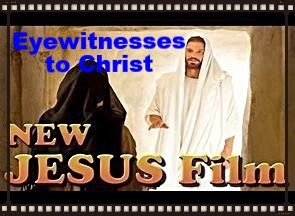 Science never displays the ability to disprove facts. Nor, does it prove its own facts or errors. Therefore, we walk in faith.
On the contrary, Christians were told to refrain from attacking and/or degrading their enemies. Nonetheless, abiding within this video we bear-witness to Christians going after other Christians; this needs to stop! The current Catholic Church has been mostly taken-over by Freemasons; a Masonic goal for centuries and they finally succeeded. 🎚 Also Read Pope Leo
XIII in the Christian Library (Pg.8) to learn more.
Whereas, prior to this period the Church never killed 50 million people; one guy named Carrol fictionally wrote this without actual proof, yet this video goes as far to say this action is documented!! This is an absurd lie, but possibly they believe it through brainwashing - IDK. The real figure is less than one-thousand which were mostly Jews who pretending to convert to Catholicism in order to remain in Spain after Jews were banished, (for good reason), but were secretly practicing Judaism and Luciferianism.
The Church preached 'Thou Shall not Kill' and they only convicted 2% of all the people accused of heresy. Thereafter, the country's secular court would sentence them to death, because killing a physical body's worth the death punishment, therefore corrupting/killing an eternal soul, certainly warrants death.
Furthermore, this video condemns Catholic Priests for forgiving sins with confession and state, "this is not in the Bible." Jesus is the ultimate authority of the forgiveness of sins. On the other hand, our New Testament does back the Catholic Church in the Book of Hebrews as it reads, "For every High Priest taken among me is ordained for men in things pertaining to God, that he may offer gifts and sacrifices for sin." One can argue but not say it doesn't exist. Besides, ever since the Apostolic Age, Christians would confess their sins openly on Sundays at church where they took the Eucharist and Wine. However, the formation of the Catholic church ended this practice to save Parishioners the embarrassment and began implemented confession in private with the Priest.
A movie like this keeps us well connected to God.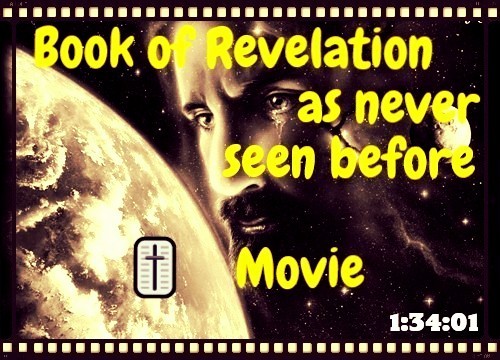 1. Martyrs of the Roman Empire 52:01 7. Book of Revelation, As Never Seen Before 1:34:01
2. For the Seeking Considering Quitting 25:06 8. Deep Prayer & the Practice of Spiritual Encounter
3. Eyewitnesses to Christ 9. Golgotha & the Garden of, In Jerusalem 6:12
4. Prophecy of Revelation, The Book of Daniel 36:53 10. Warning: The End of Times 3:52
5. From Jesus to Christ, and the 1st Christians 3:42:09 11. The 12 Disciples 48:23
6. Jesus Parables w/End Times Prophecy 1:28:14 12. How To Defeat Demons 1:01:53
Redeeming Truth Libraries: Jesus Movies (all available for free download)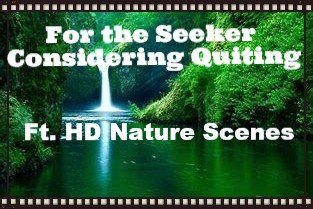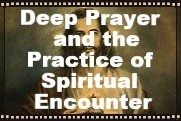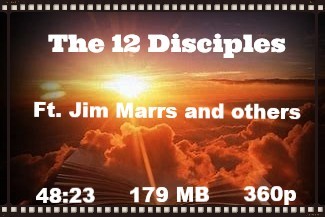 Cassius Dio

Was a Roman Statesman and historian of Greek and Roman origin. He published 80 volumes of the history on ancient Rome, beginning with the arrival of Aeneas in Italy.
Born: 163 AD, Nicaea
Died: Bithynia, Turkey
Full name: Lucius Cassius Dio Cocceianus
Parents: Cassius Apronianus
Nationality: Greek, Roman
The Jews lived in Cyprus since the second century B.C. and under Roman rule during the period when Christ walked the earth. St. Paul the Apostle and the Apostle Barnabas, who was from Cyprus, were the first to preached Christianity in Cyprus among the Jews in the first century A.D. as they attempted to convert the Jews to Christianity; and were successful gaining many followers, though a larger percentage remained Jewish.

According to a late source, written by Eutychius of Alexandria,Cypriot Jews attacked Christian monasteries on the island during the reign of Heraclius. (610-641).
Twice in 649 A.D. and 653 A.D., when the population was overwhelmingly Christian, Cyprus was subjected to two raids by Arab forces, which resulted in the capture and abduction into slavery of many of the Christians.
➖ Wikipedia
According to the estimates of Hebrew University demographer Sergio DellaPergola's "World Jewish Population, 2016," Cyprus is home to between 100 and 300 Jews. Recently revived, Cypriot Jewry is largely comprised of Israelis, as well as Russian and British Jews. The Cypriot Jewish community is represented by the Jewish Community of Cyprus – the Cypriot affiliate of the World Jewish Congress.
➖ W.J.C.